INTELBIOCOMP
Fabrication and investigation of new hybrid scaffolds with controlled porous hierarchy for bone tissue engineering: Scaffold characterization with synchrotron X-rays
One of the largest application areas of biomaterials is in the medical treatment of osteoporosis and bone cancer. A major challenge for the development of biocompatible materials for bone-tissue engineering is the production of clinically useable scaffolds and implants which can be obtained "on-demand". INTELBIOCOMP is an interdisciplinary approach to the fabrication and biochemical and biophysical characterisation of three-dimensional hybrid scaffold frameworks with controlled pore-hierarchies for bone-engineering. A key aspect of the project is the study of the hierarchical structure of such frameworks by means of 3D X-ray synchrotron imaging techniques.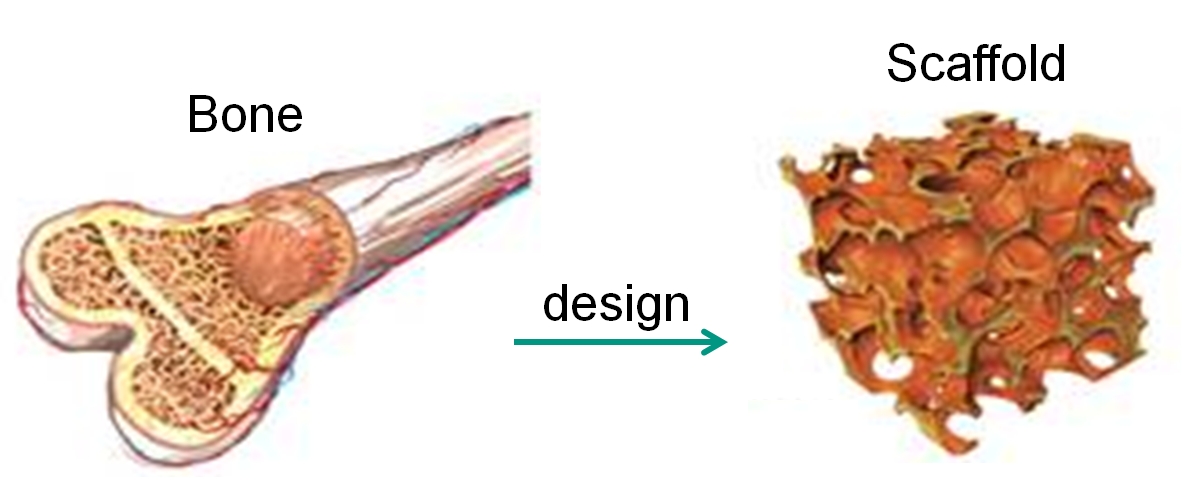 Polymeric scaffolds suc as Si-hydroxyapatite (SiHA) and Sr-hydroxyapatite (SrHA) are considered promising minerals for bone regeneration as they affect the expression of several genes involved in cell morphogenesis. Thanks to their properties HA, SiHA and SrHA have been identified embedded in the PCL polymer matrix to have a positive influence on bone remodeling during prosthesis implantation. A comparative study was performed on the synthesized scaffolds to investigate the influence of the mineral particles on the scaffold morphology.

The results of the 3D laminography show that most of the micro-particles are encapsulated in the polymer structure of the hybrid scaffolds, leading to the formation of distorted, patch-like polymer fibers.
Publications
Project Partners
The project is coordinated by the National Research Tomsk Polytechnic University (Tomsk, Russia) in collaboration with the following partners: Ghent University (Ghent, Belgium), Fraunhofer Institute for Interfacial Engineering and Biotechnology (Stuttgart), Karlsruhe Institute of Technology (Karlsruhe), University Politehnica Bucharest (Bucharest, Romania), National R&D Institute for Optoelectronics (Bucharest, Romania).